Regular price
Sale price
€15,90 EUR
Unit price
per
Sale
Sold out
Naturally dyed shopping bags made from Colombian cotton - sustainability in beautiful colors!
Dimensions approx. 34cm L x 32cm W

A women owned company
All tinctures for coloring come from nature and can therefore also vary in color intensity
Each bag is unique
Sewn by single mothers
shares
View full details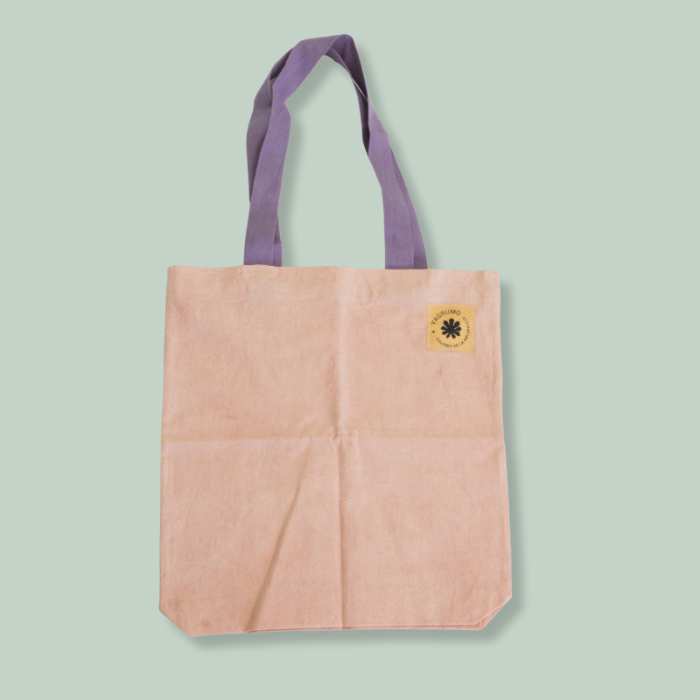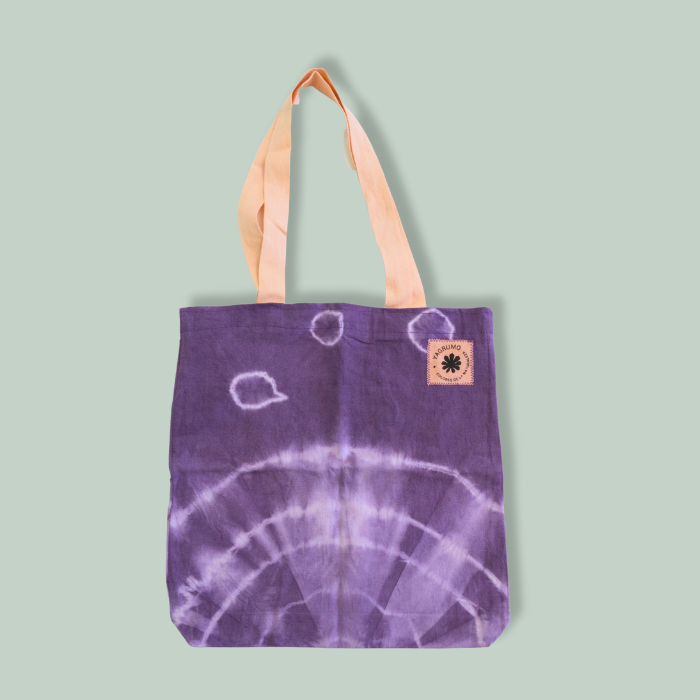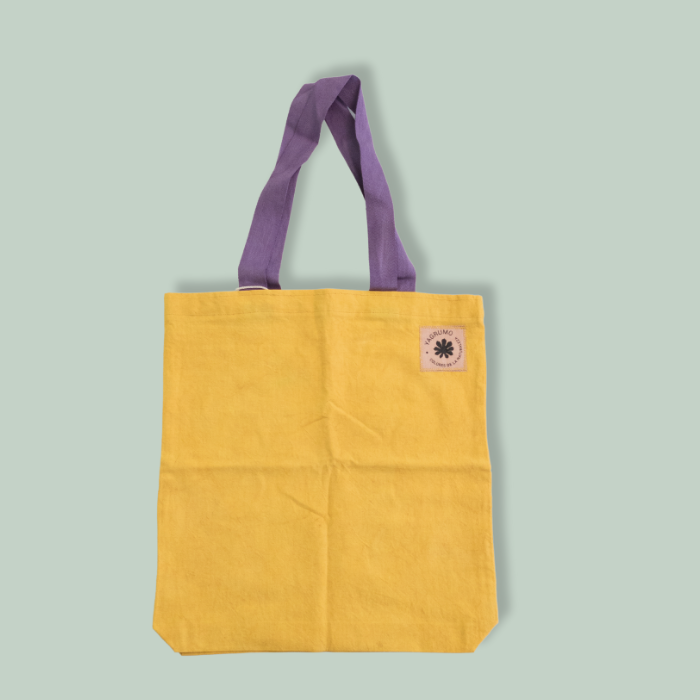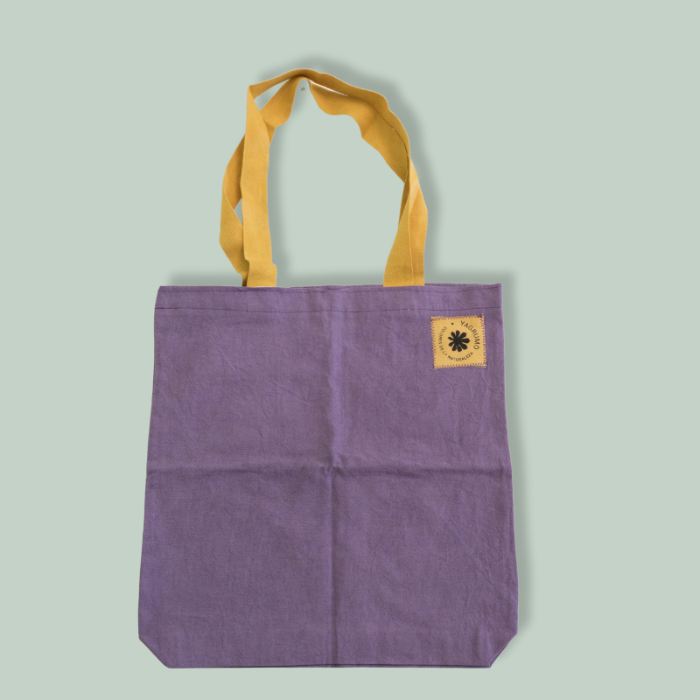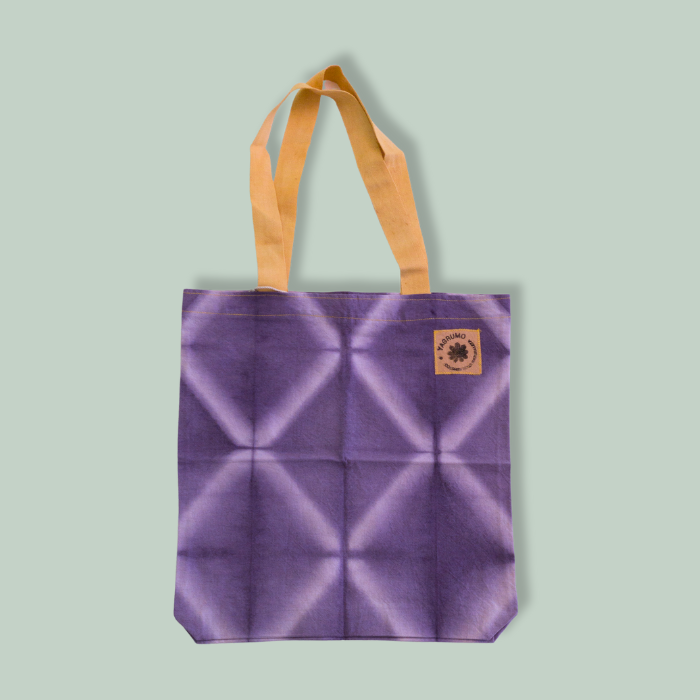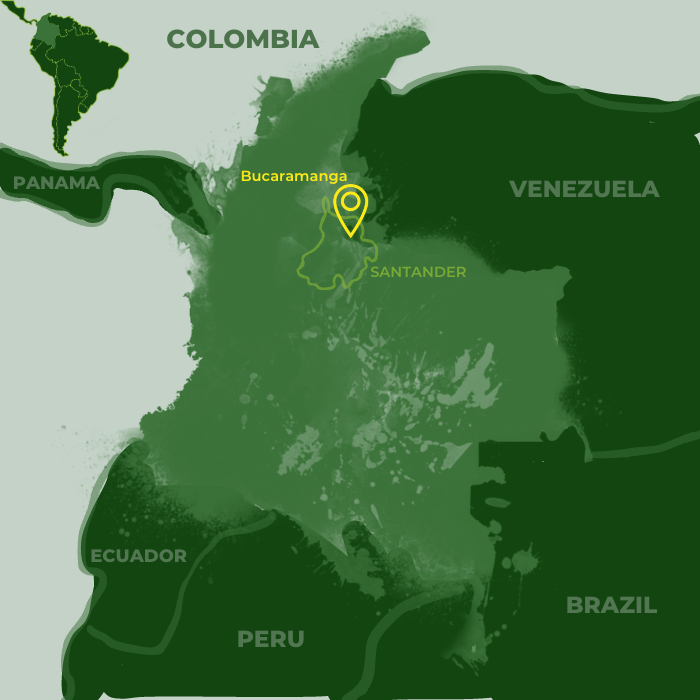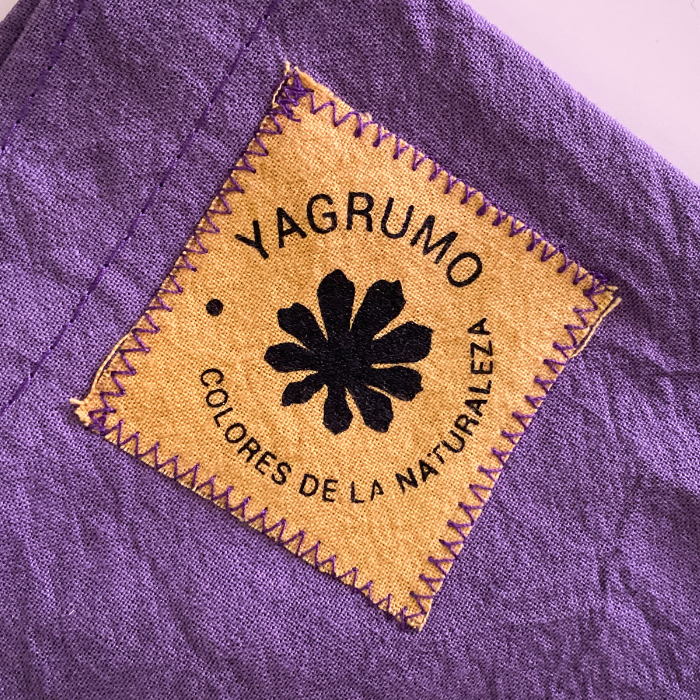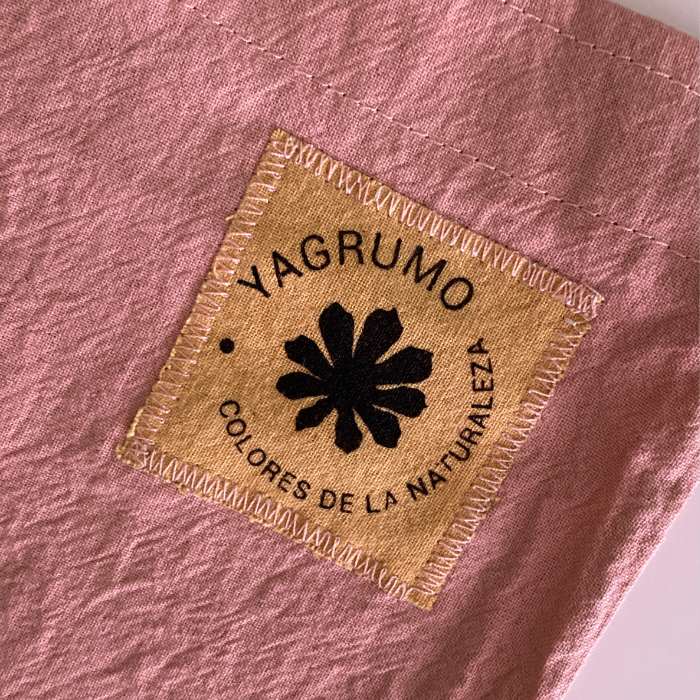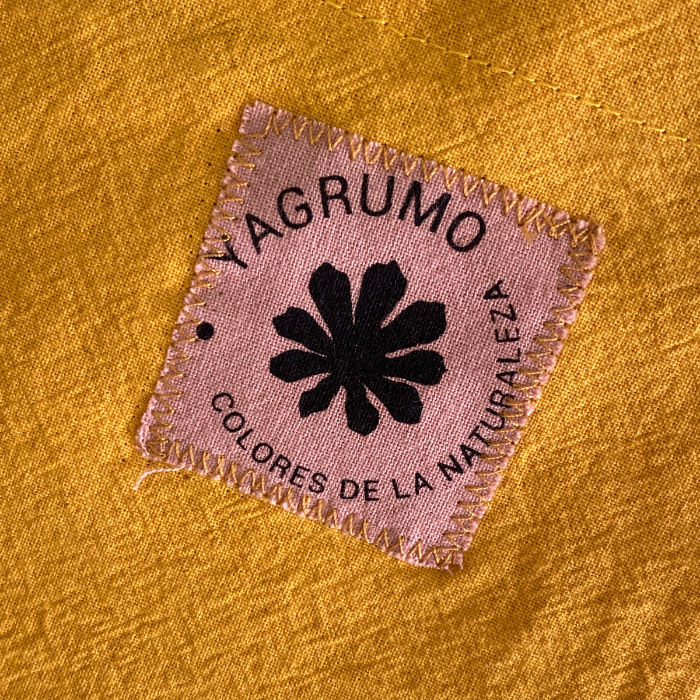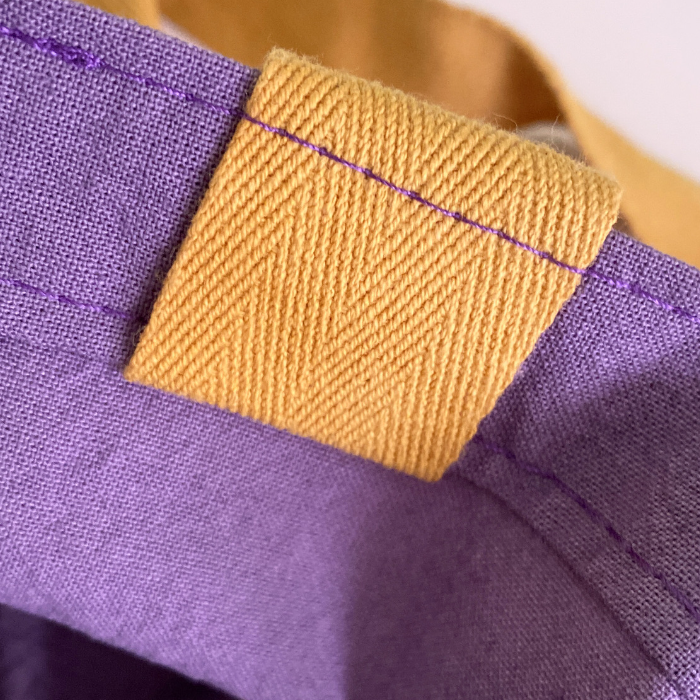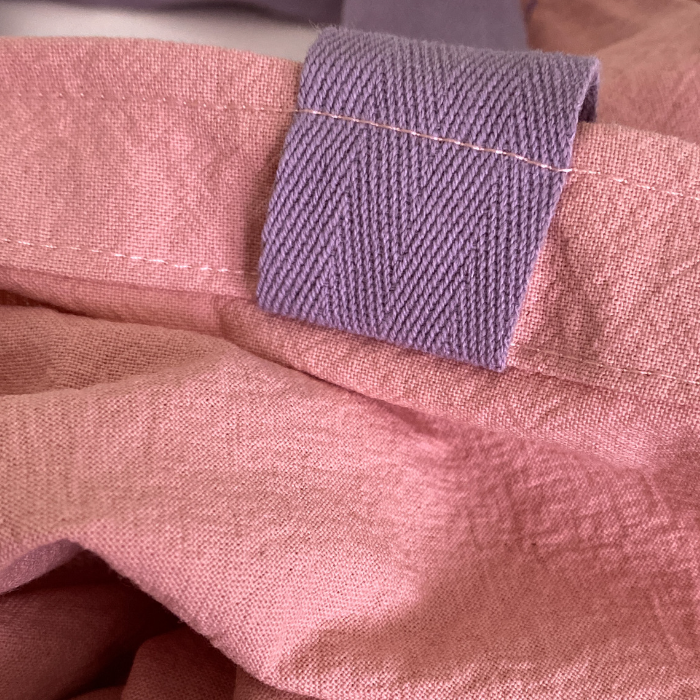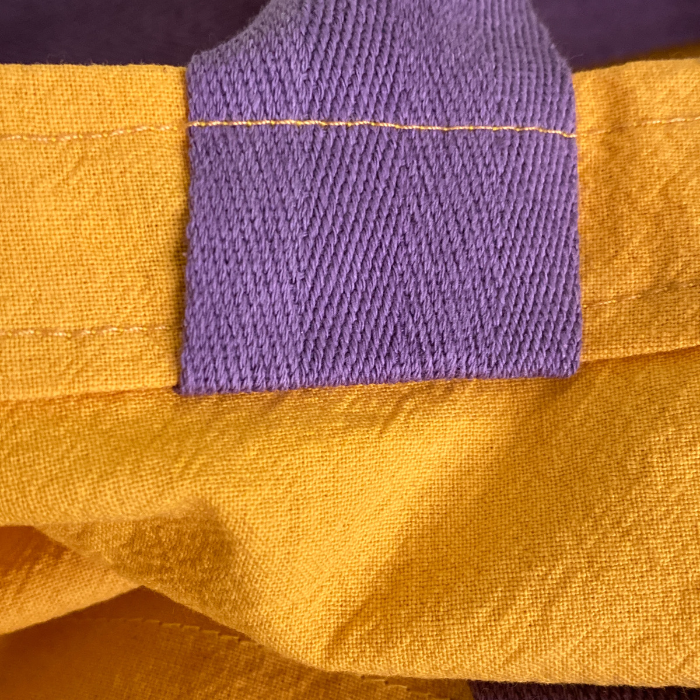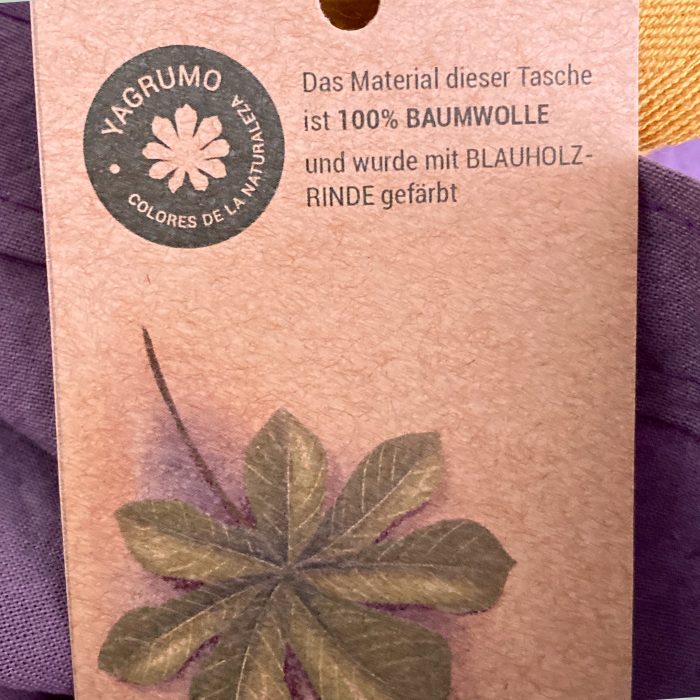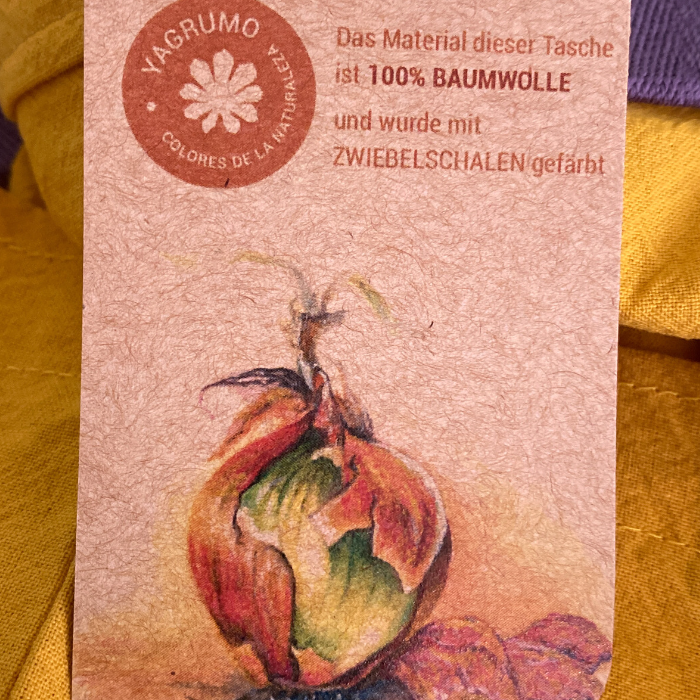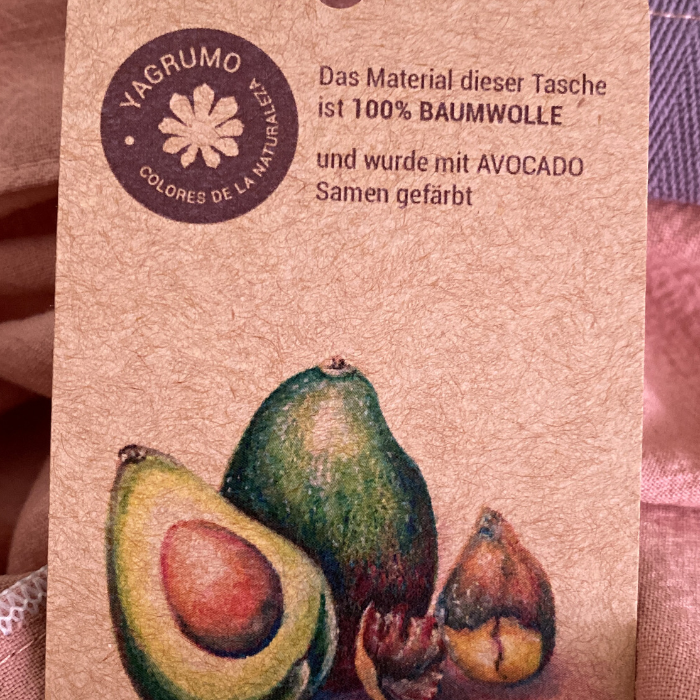 Yagrumo - Colores de la Naturaleza
These Colombian cotton tote bags are dyed with herbal tinctures derived from natural raw materials. Discover the diversity of nature and bring color to your everyday shopping - without any harmful chemicals.
What we particularly like about the Yagrumo shopping bags:
Sustainability meets social change

At Yagrumo, the focus is not only on the environment, but also on the social impact in Colombia. They are a women-owned company that prides itself on creating jobs for single women. Thanks to their craftsmanship, the shopping bags are made by experienced seamstresses with attention to detail. By purchasing a Yagrumo bag, you not only support sustainable production, but also women in their financial independence and personal growth.
Natural coloring from waste products

These shopping bags are not only manufactured in an environmentally friendly way, but are also unique due to their natural colouring. Yagrumo use botanicals derived from waste products to give their fabrics beautiful colors. Avocado pits give their pouches a soft pink, while onion skins add a warm yellow. Each bag tells its own story and becomes a statement for sustainability and creativity.
A Yagrumo pouch for every occasion - Versatile and practical

The Yagrumo shopping bags are not only environmentally friendly and naturally colored, but also extremely versatile. Whether for shopping in the supermarket, a visit to the weekly market or as a stylish addition to your everyday outfit - a Yagrumo bag is always a good choice. With enough space and robust workmanship, it accompanies you through the day reliably and in an environmentally friendly manner.
Sustainable fashion for conscious people
Let yourself be inspired by the variety of natural colors and the sustainability of these shopping bags. Visit the @yagrumo_ Instagram account for more background information, inspirational photos and posts. Learn more about the mission to empower the local community and create positive change in Colombia. Order your unique Yagrumo bag now and make a statement for sustainability and social responsibility. Together we create a better future - step by step, bag by bag.
Sehr schöne Taschen!
Die Taschen sind wirklich außergewöhnlich und sehr schön!
Einfach wunderschön
Die Qualität und das Aussehen der Tasche ist toll! Trage sie täglich und habe sie auch schon einer Freundin geschenkt!
Frequently asked questions about this Yagrumo shopping bags:
How are Yagrumo shopping bags dyed?

The shopping bags are colored with tinctures made from botanicals obtained from natural raw materials. For example, avocado seeds provide the color pink and onion skins provide the color yellow.
Are the colors of the shopping bags durable?

Yes, the herbal tinctures used by Yagrumo are selected to have good color fastness. However, a slight fading may occur with prolonged exposure to the sun. We therefore recommend protecting the bags from direct sunlight.
Are the shopping bags machine washable?

We recommend hand washing for cleaning to ensure optimal color retention.
How sustainable are Yagrumo shopping bags?

The shopping bags are made from Colombian cotton and dyed with natural tinctures made from waste products. The Yagrumo team is committed to sustainable production and values ​​environmentally friendly materials and fair working conditions.
Where do the raw materials for dyeing the fabrics come from?

The raw materials for coloring these shopping bags come from waste products. For example, the founders collect onion skins in supermarkets to extract the yellow color from them. Yagrumo relies on an environmentally friendly and resource-saving use of existing materials.

Who makes the shopping bags?

These shopping bags are made by talented seamstresses in Colombia. Yagrumo is proud to be a women-owned company and to create jobs for single women.
Are Yagrumo shopping bags vegan?

Yes, these shopping bags are made from Colombian cotton and are made without the use of animal products. They are therefore vegan and animal-friendly.
How can I best care for my Yagrumo shopping bags?

We recommend hand washing the shopping bags if necessary. Avoid using aggressive detergents and iron the bags on a low setting if necessary.
our bestsellers
Regular price

Sale price

€16,90 EUR

Unit price

€169,00

per

kg

Regular price

From €15,90 EUR

Regular price

Sale price

From €15,90 EUR

Unit price

per

Regular price

Sale price

€9,90 EUR

Unit price

per